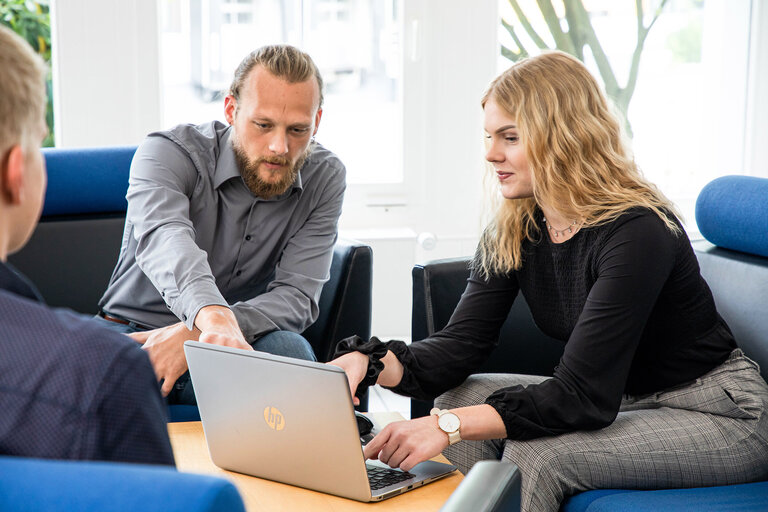 Rose Systemtechnik and Rose+Krieger recognised as 'family-friendly companies'
Every two years, the district of Minden-Lübbecke in the German state of North Rhine-Westphalia confers a number of 'family-friendly company' awards. Among the firms receiving the accolade in 2021 were Phoenix Mecano subsidiaries Rose Systemtechnik and Rose+Krieger.
'Family-friendly companies' have HR policies that help their staff combine work commitments with family and caring responsibilities. From the employer this demands a high degree of flexibility and a willingness to accommodate the needs of its employees. At Rose Systemtechnik, for example, flexitime extends from 6.00 a.m. to 8.00 p.m., with only 9.00 a.m. to 12 noon as the core period. Breaks can be timed flexibly and extended if necessary.
There is also maximum flexibility in terms of weekly hours, working days and the distribution of working hours between days of the week. Supervisors and employees coordinate individual part-time arrangements together. Daily or monthly working hours can be reduced or extended for a limited period based on an agreement between the staff involved, with minimal administrative formalities.
This is all underpinned by a company agreement on mobile working, giving employees extensive scope to shape their own working lives and a generous system of work time accounting.
Where operationally feasible, special working time models, including Saturday work, are also possible. These are used, for example, by staff who have caring responsibilities during the week.
However, important though these progressive policies are, what matters most is the overarching family-friendly ethos, which means that pragmatic solutions can be found even in very specific circumstances.